Get in touch for a free estimate to discuss your project today.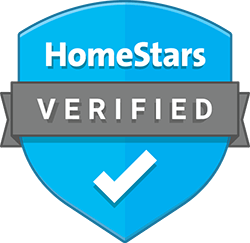 New Vision Homes Customer Reviews
"Highly recommend New Vision Homes!
I contracted Daniel to remodel the ensuite bathroom, Daniel is very professional, reliable and very thorough, excellent high quality work from himself and the trades people; Roy with plumbing, Dennis electrical, Armindo (Untile) tiled floor and shower, Francis (Cosmic glass) installed glass shower panels, all of them did excellent and professional work. Thank you Daniel for bringing my vision to life!"
– Dominic Dellaventura
"Kitchen, part of a wall was taken down, new counter tops, new floor, lights, back splash. Daniel was very quick to show us and fix an issue he ran into, which explained the odour to the dishwasher (pipes not connected properly)
Daniel is efficient, knowledgable, helpful and very friendly. He pays attn to detail, and making sure we were happy.
Bathroom renovation, new floor, counter, wall removed and a new closet built.
Daniel and his crew also built a new closet in the master bedroom, removing of walls, to build a bigger closet. Will call on to him, for future wk"
– espence
"Completion of basement into 1100 sq.ft. living space. The work was completed on time and budget."
– Muin H.
"My wife and I hired Daniel & his team to redesign the front entrance to our home in stone. We are very pleased with the work done to our front steps, walkway and curbs. His team is extremely knowledgeable and experienced in landscaping. Daniel provided great assistance in the selection of quality products and with picking colours to match or complement the exterior brick. His design suggestions to add raised curbs and some border stone highlights to the landing areas were priceless. Now the front entrance and walkway areas look fantastic. I would recommend this company to anyone who needs this type of work.
Big thank-you"
– John
"The work was done with a highly professional manner. Daniel and his team was very easy to work with, very accurate with his time and cost estimate thanks to his great knowledge and experience accumulated over the years. On top of it he is very responsible for any follow up and post maintenance work. I highly recommend his service to any contractor's work and if I have any project in the future definitely I am going to come back to him."
– thangdinhcanada
"Daniel does a very good job an is dependable. His price quotes are very competitive and is a good value for money. I'll recommend him without hesitation."
– Mushabbir C.
"New Vision Home CEO Daniel Silva is very professional and an experience general contractor. The work was done in a timely manner, including flexibility to adjust and add special requests and extras. The staff and sub-contractors were efficient and professional. Daniel had a very good relationship and was always available to meet with the City of Hamilton inspector. Easy to work with and quality work at a reasonable price."
– Jean-Rock
"Daniel at new Vision contracting was our General Contractor on a large scale renovations, from demo, to studs and reframing to final materials instalation and finishes, across a number of rooms. Project involved plumbing, elecrical, duct work, carpentry, kitchen, surfaces, basement, millwork, cabinetry, including a number of custom elements and various materials, glasswork, and engineered stair elements. Daniel coordinated and recomended appropriate sub and other contractors where appropriate and worked with our designer to bring out project to a very successful conclusion."
– Chris
"New Vision managed all the work related to redesigning our main floor including all permits, working with architects, removing a load bearing wall, new kitchen, new bathroom, new windows, installation of four skylights.
Daniel was great to communicate with and we were very pleased with the results. We would absolutely work with him again."
– Christy Morrow
"Four years ago, Danial removed our 20-year old failing flagstone on the front and side entry steps/decks into our home. He then supplied and cut/installed new heavy black granite to re-face the concrete sub-structures. Good price and high quality workmanship. Very pleasant, easy to work with, timely and stuck to his price in difficult retro-fit conditions. Even better, this summer when a few of the most exposed grout lines began to crumble a bit, we called Daniel and he came over within a day or two. He chipped out the grout joints and replace them colour matched – all at no charge with a smile …. four years later!! He stands behind his work. We'll definitely call him again."
– New Vision Homes Customer
"Renovation of small bathroom. Daniel made use of small space, making me a built in shower which was very professionally done to a high standard. He did my main bathroom which was well thought out. Very friendly and accommodating to my needs. I would always call this company first if I ever needed work done. Got what I paid for with no complaints."
– Jean l.
"I hired New Home Visions to perform extensive renovations on my newly purchased home. These included: Hardwood stairs, hardwood flooring, replacing concrete in the garage, interlock paving, driveway replacement, baseboards, casing, popcorn removal, dry walling, etc. Overall i was very please with the work product and service. Daniel was pleasant to deal with and he communicated progress and setbacks on a daily basis. I would have no hesitation recommending New Vision Homes."
– Troy
"We have Had New Vision design and complete several projects on our home during the last few years. Each time they have worked well beyond our expectations. We will definitely use them again when we need any work done on our home. I cannot express how thankful we are to have found New Vision."
– Gary